Lhamour
Our vision
Social start-up
We are a social start-up that created Mongolia's first organic skincare production that takes a holistic approach regarding environmental sustainability and social responsibility through zero waste natural products with unique Mongolian ingredients and giving back to the community from each success we achieve.
The main philosophy we want to share is love – love for your own health, love for others and love for the environment and future generations. Mongolia's average temperature is zero degrees and is extremely dry.
The biggest problems in Ulaanbaatar (capital city of Mongolia) are pollution and poverty. Common problems are eczema, acne, psoriasis and other skin conditions. Thus, Lhamour's products are all hand made by people for people. We pride ourselves since we have a 100% no waste creation production. In the modern world today, we tend to loose traditions. Our aim is to use traditional Mongolian ingredients, providing income to Mongolian herders and with every step forward, we show people that sustainability is the key if we want to leave a positive world for our future generations.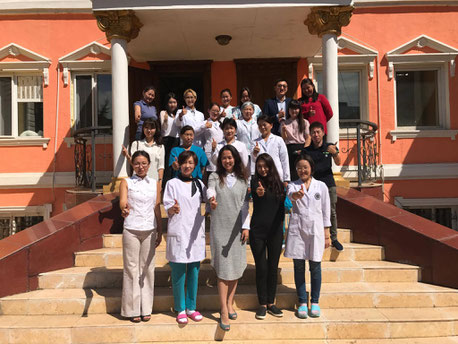 Innovation
Every single product is made with the main philosophy of creativity and innovation. We do not invent ingredients such sea buckthorn oil or rose hip oil nor goat's milks. We provide to the customer what is already given by mother nature. But, nevertheless, we invent every product because we create novelty by using traditional ingredients from the Mongolian historical treatments and making them into modern high quality products, making it suitable for the modern person.
Not only re-inventing ingredients into modern form but also finding ways to use every single raw material by making an end product out of it. Even waste that comes from the products, is being re-used in a form that makes it innovative. For example, in Mongolia people traditionally use sheep tail fat oil for elderly or babies' sensitive skin but the smell is harsh. We made soap out of it, so that everyone can use in their daily lives without having to deal with the smell but with the similar attributes and benefits.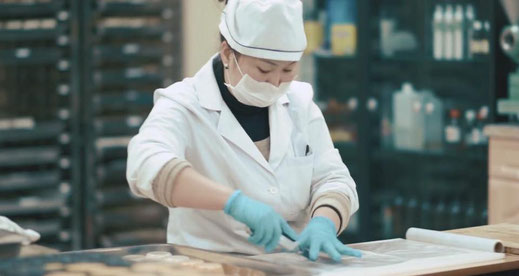 100% zero waste production
We are happy to be able to use every raw material, without waste, throughout the whole supply chain. Since we use organic material, we are able to utilize all ingredients without modification and adjustment.
We re-use material as well and try to create a holistic approach to environmental friendliness and sustainability.
We have introduced a zero waste corner in our store where we sell products such as soaps and coffee scrub without packaging. Thus, we try to raise awareness regarding sustainability and try to be environmentally conscious together with our customers.
Products
(
Total Items: 4
)
(0)
In Stock.
(0)
In Stock.
(0)
In Stock.